So, my new character Lionstorm of StormClan (FanClan) needs a sister.
A crush would be cool too.
Here's the link to the FanClan:
http://warriorslife.forumotion.com/t2957-stormclan-sign-up-thread
Here's his form: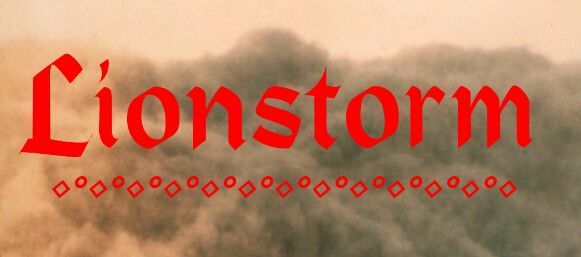 Reference:
http://commons.m.wikimedia.org/wiki/File:Komdu_kisa_m%C3%ADn_(1915756285).jpg
Username:
 PeanutButterFly
Name:
 Lionstorm
Gender:
 Tom
Age(in moons):
 34 moons
Rank:
 Deputy
Personality:
 He is fierce and loyal at the first glance. He is good at fighting and hunting.
On his facade, he is a strong warrior who would do anything for his clan.
But he knows what he wants: to take over StormClan and lead them into fight against StarClan.
Description:
 He is a huge, reddish-orange tom with darker orange stripes, a white chest, belly and paws and amber eyes.
Family:
(have a thread where I search for kits, mate and siblings)
History:
Lionkit was born in StormClan.
His father was a rogue and his mother a queen named Flowerpelt.
He had two siblings. One of them died at the age of one moon.
As he and his sister grew older, he always felt like she was better than him, their mother loved her more than him.
When they got apprentices, he got an offer from a "StarClan"-cat.
He would train him and make him the most respectable warrior of all times- and even more.
Crush/Mate:
 (None at the moment)
Other:
 ~~~
Visits the Dark Forest?:
Secretly, none of his clanmates ever saw him there